Postcards - Salem County - page 23
1 | 2 | 3 | 4 | 5 | 6 | 7 | 8 | 9 | 10 | 11 | 12 | 13 | 14 | 15
16 | 17 | 18 | 19 | 20 | 21 | 22 | 23 | 24 | 25 | 26 | 27 | 28 | 29 | 30
A pretty view of the Salem Friends Meeting from the 1930s-40s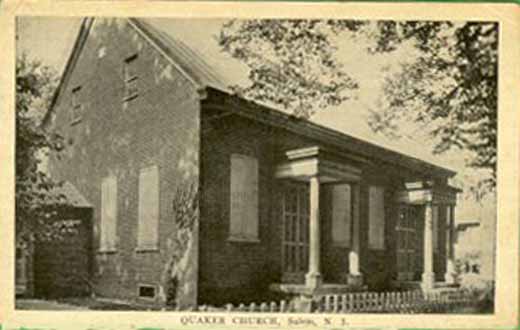 Was this the Hicksite Meeting in Salem or did Orthodox Friends build it after leaving? Is it still standing?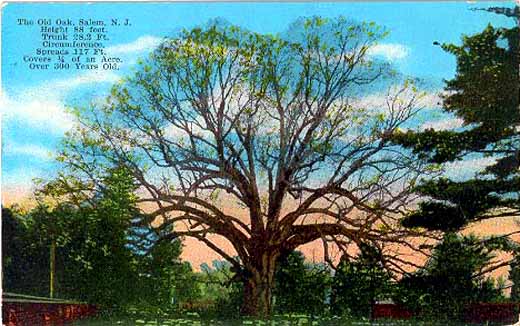 Yet another view of the Salem Oak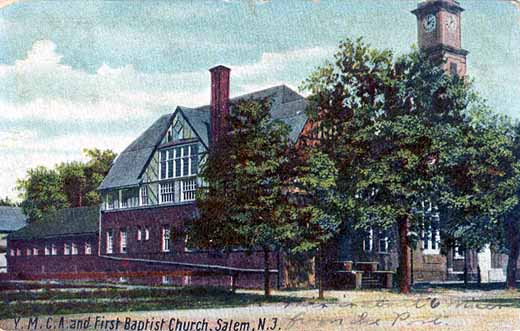 Salem YMCA about 1910
This appears to be a pretty early view of the Friends Meeting House at Woodstown.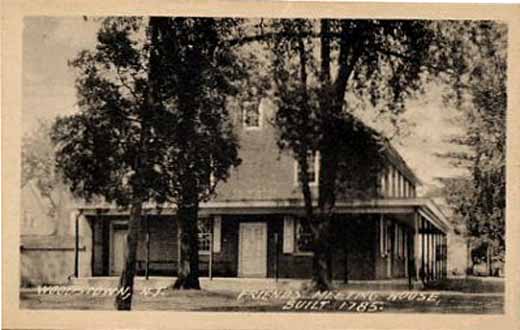 Woodstown Meeting from the side
Another view of Main St in Woodstown. This one courtesy of Linda Buras.
1 | 2 | 3 | 4 | 5 | 6 | 7 | 8 | 9 | 10 | 11 | 12 | 13 | 14 | 15
16 | 17 | 18 | 19 | 20 | 21 | 22 | 23 | 24 | 25 | 26 | 27 | 28 | 29 | 30
Copyright 2002-2013 West Jersey History Project